by Gentia | 16 November 2020
With many governments around the world proposing to make vaccine against SARS-CoV-2 mandatory for all their citizens, big pharmas have gone into overdrive in a race to bring their product to market which could potentially be worth billions of dollars.
Recently, the front runners have announced their COVID vaccine effectiveness to be over 90%.
Pfizer: 90%
Moderna: 94.5%
AstraZeneca (to be announced)
These claims are quite astonishing, especially when compared to the effectiveness of normal flu vaccines which usually take much longer to develop.
The graph below shows DCD's official figures for flu vaccine effectiveness.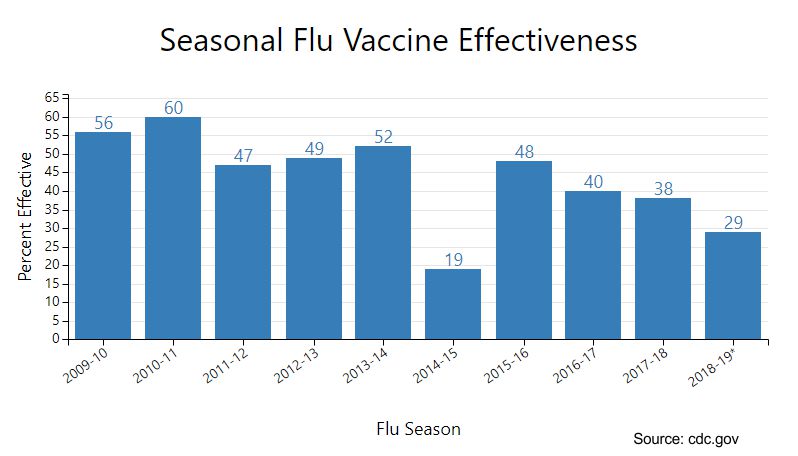 Source: https://www.cdc.gov/flu/vaccines-work/effectiveness-studies.htm