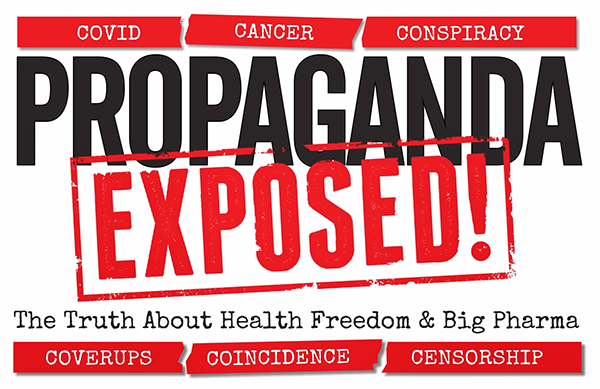 This is the most important docu-series we've ever created. In total, over 50 health and freedom experts will be highlighted in this "one of a kind" docu-series… (Charlene & Ty Bollinger)
EPISODE 1 5/4
QUESTION EVERYTHING!
A Primer on Pervasive Propaganda
From the Founding Fathers to Flexner to Fauci
EPISODE 2 5/5
SOME WARS AREN'T MEANT TO BE WON
Cancer & Cannabis | Germ Hunters | Medical Experiments
PCR * HIV * AIDS * AZT * CIA * HELA * SV40 * 9/11
EPISODE 3 5/6
WEAPONIZING FEAR & MANDATING COMPLIANCE
Vaccine Adverse Events & CDC Coverups
Practitioner Persecution * Intellectual Idiocy * Political Poppycock
EPISODE 4 5/7
EUGENICS & MEDICAL APARTHEID
Race-Specific "Top Secret" Vaccines
Man-made Viruses & Putting Profits over People
EPISODE 5 5/8
BIG "PHARMA-CIDE"
Government Coercion & CDC Fraud
Pfizer Prevarications & Natural Immunity
EPISODE 6 5/9
FORCED MEDICINE & THE BANKING CARTEL
The Federal Reserve | Fluoride Facts | Scientific Fraud
Collectivism * Covid Bigotry * Vaccine Prejudice
EPISODE 7 5/10
MODERN DAY ROBBER BARONS
Cancer-Causing Vaccines & Depopulation
GMO * Genocide * Geoengineering
EPISODE 8 5/11
DEFEATING DECEIT & TRIUMPHING OVER TYRANNY
The Great Reset * Global Surveillance * Track & Trace
PATRIOTS THIS IS OUR 1776! * SPOILER ALERT: WE WIN!
Source credit:
Propaganda Exposed
https://go.propaganda-exposed.com/?a_bid=f9f117e3&a_aid=5a84a1f683718
Support Ty and Charlene Bollinger
https://thetruthaboutcancer.com/
X22 Report | 7 May 2022
Charlene is the creator of the new docu-series Propaganda Exposed. The discussion begins with Charlene explaining her new documentary. How the fake news is used to propagandize the people. Propaganda is used throughout our country to control us and now the people are waking up to the truth and the people are breaking this control.