Dr Peter Hammond | 17 January 2022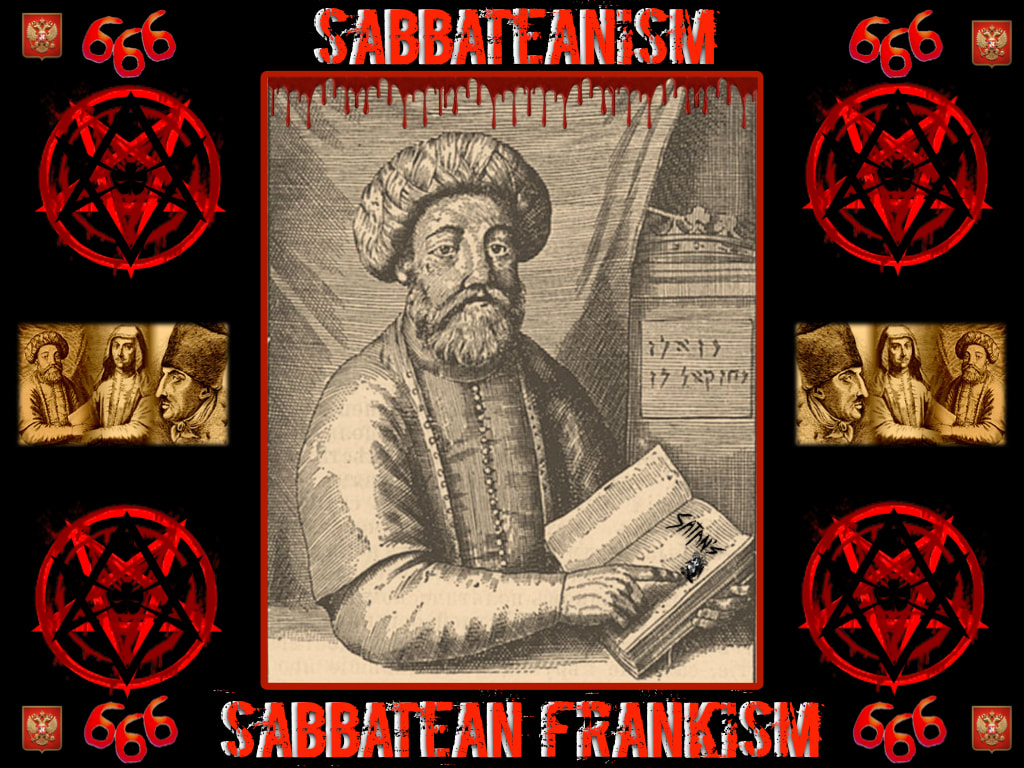 The False Messiah of 1666
In 1666 Sabbatai Zevi declared himself to be the messiah. More than half of the world's Jewish population in the 17th Century came to accept and follow him as their messiah. Sabbatai Zevi, who proclaimed salvation through sin, was condemned as a heretic by many contemporary Rabbis.
"Then, if anyone says to you, behold, here is the Christ, or there he is, do not believe him. For false christs and false prophets will arise and will show great signs and wonders, so as to mislead, if possible, even the elect." Matthew 24:23-24
"Take heed that no one deceives you." Matthew 24:4
"For many will come in My Name, saying, I am the Christ and will mislead many." Matthew 24:5
Salvation Through Sin
Sabbatai Zevi was born on 1st August 1626, in Anatolia, present day Turkey. He was a Sephardic Jew, ordained a Rabbi in Smyrna (now Izmir, Turkey). Sabbatai Zevi was active throughout the Ottoman Turkish Empire, teaching from the Talmud and the Kabbalah. Sabbatai Zevi's message of redemption through sin was enthusiastically received by many. Fast days became days of feasting, sexual promiscuity, adultery, incest and orgies. He taught that every Law was to be broken. Religious taboos such as against eating of pork and every form of sexual immorality was not only permitted but encouraged.
Eccentric Mystic
Sabbatai Zevi (1626 – 1676) was described by his contemporaries as an exceptionally charismatic Rabbi and Kabbalist, an eccentric mystic who attained a massive following of more than a million devotees during his lifetime. The publication of the Lurianic Kabbalah made Zevi extraordinarily popular in the 17th Century amongst Jewish people throughout Europe and the Ottoman Empire.
The Kabbalah
The Lurianic Kabbalah promoted an occultic deeper meaning for Jewish mysticism drawing from ancient Babylonian occultism and numerology.
The Occultic Power of Dates and Numbers
Sabbatai Zevi emphasised the magical supernatural relationship between events and time, through letters and numbers. The numerological value of dates contributed greatly to the widely held expectations and hopes of the Jewish messiah to arrive on the 18th day (6+6+6) of the 6th month, of the year 1666.
Visions and Dreams
One eyewitness, Rabbi Leib Ben Ozer, wrote that Zevi was: handsome, possessed an enchanting presence and singing voice. Many wrote that there was none like Zevi in stature and his face burned with intensity like fire. Many of his contemporaries claimed to have been converted to following Zevi when he appeared to them in dreams by the side of their beds. Many Rabbis of the time publicly testified to having seen visions in which Sabbatai Zevi appeared to them by their beds. They would awake professing belief in him as messiah!
Messianic Expectations
Professor Gersham Sholem, explained that a sincere expectation has arisen in the psyche of many Jews that their messiah would come and lead them back to establishing a Jewish homeland.
Maniac – Depressive Psychosis
According to some critical interpretations of his behaviour, Sabbatai showed signs of what modern scholars call maniac-depressive psychosis. He publicly displayed ecstatic behaviour, often followed by bouts of depression and seclusion.
Sufi Mysticism
However, many of his modern-day followers argue that his behaviour was simply what one should expect from religious mystics such as a Sufi: meditative chanting, trances and ecstatic dancing.
The Sufi Connection
According to Professor Avraham Elqayam, a faculty member of the Jewish Philosophy Department at Bar-Ilan University in Israel, Sabbatai frequently engaged in Bektashi Sufi rituals. In fact, Sabbatai Zevi's grave site in Albania remains a Sufi shrine to this day.
Expelled
Zevi's socially immoral and religiously unacceptable behaviour led to him being expelled from Smyrna around 1650. For years he wandered through Greece, Thrace, Egypt and Syria.
Read the full article here
Video presentation of this article
Source: https://vimeo.com/665979573
Reference:
1666 Redemption through Sin
by Robert Sepehr